Michael here,
I thought I'd give you folks something to get any brain cells you might have left after all that partying, something to ponder on.
Apologies to all those new to the scene, but you had to be there in order to answering these questions.
BLUEPRINT PRODUCTIONS are gonna offer goodie bags to the first five correct answers, however the comp. comes in two parts, so look out for the next five questions soon and then send all the answers to thesatorigroup@michaelaligclubkids.com.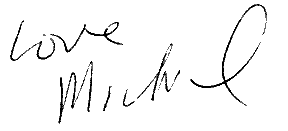 1. What was the name of Keoki's first recorded single?
a) Crazy Clara
b) Dizzy Chicken
c) Disco Chicken
d) Disco Clara
2. Which famed nightlife transsexual has a Swatch watch made with her image on the face?
a) Sophia
b) Paris
c) Page
d) Amanda
3. Which of the following designers did Jennytalia model for in 1992?
a) DKNY
b) Calvin Klein
c) Ralph Lauren
d) Prada
4. Which of the following pharmaceutical companies manufactures Rohypnol?
a)
b) Parke Davis
c) Beecham
d) Moerk
5. What was the name of the short-lived after-hours club in the three-story warehouse on W. 18th St. in 1989?
a) The Warehouse
b) The Continental
c) Twilight Zone
d) AM/PM